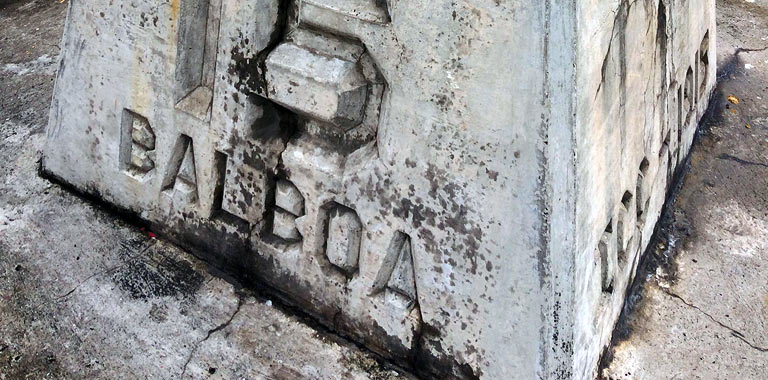 Client – Hutchison Port Holdings (HPH)
Scope of work – Masterplanning and employer's representative
---
In 1996 Hutchison Port Holdings (HPH) won the concession to operate and develop the ports of Balboa and Cristobal, which stand at either end of the Panama Canal.
Neither port had been developed to any significant degree since their construction and inauguration early in the 20th century. HPH had ambitious plans to develop both terminals into state-of-the-art, world-class facilities. It commissioned Halcrow to undertake asset assessments, develop front-end engineering designs and performance specifications, and generally take on a masterplanning role.
The work presented a challenge, including limited information about the provision and location of utilities, a limited power supply, and berths designed for the smallest feeder traffic and ships' gear. Yet by 2015 Balboa had been expanded into a 1,800m active deep sea container berth, supporting 25 ship-to-shore quay cranes and 83 rubber tyred gantry cranes, with a throughput of 3.3 million TEU.

Julian Johanson-Brown's involvement in the expansion of Balboa began in 1997 when he visited Panama to help assess the assets of the existing infrastructure. The work included material sampling, inspections, testing and assessments of the historic port's as-built records. It laid the foundation of the development to come.
He was personally responsible for the layout of the port as it stands today, and was the architect of the masterplan for the yard layout that remained the blueprint for the next 20 years. He was also integral to the engineering team responsible for the phase I and phase II front-end engineering designs and preparation of performance specifications. He assisted with yard planning and material specifications and prepared the design build contract documents. Following his involvement in the tender evaluations, he was deployed to Panama for three years to be part of the construction supervision team.
On site in Balboa he was responsible for monitoring the dredging of the approaches, turning basin and berth pockets. He oversaw one million cubic metres of land reclamation and stone column and vibro-compaction ground improvements, utilities and paving work.
The experience provided him with a fundamental appreciation of the lifecyle of a major project, from initial concept through to FEED, specification, construction and commissioning. Later in his career he led multidisciplinary project teams on similar container terminal developments, and was able to speak first hand of the practicalities, challenges and solutions for successful implementation of designs in the field.